Nobody cares about your fitness as much as we do
It's a bold statement, but it comes from the heart and is our driving force every day. Everything we do is focused on helping you to enjoy every moment with us and to achieve great results.
One awesome team, so many reasons to get started
Ready to meet a team that has your health, goals and happiness in their sights? We're focused on helping you to make those big positive changes that will transform your life in so many ways.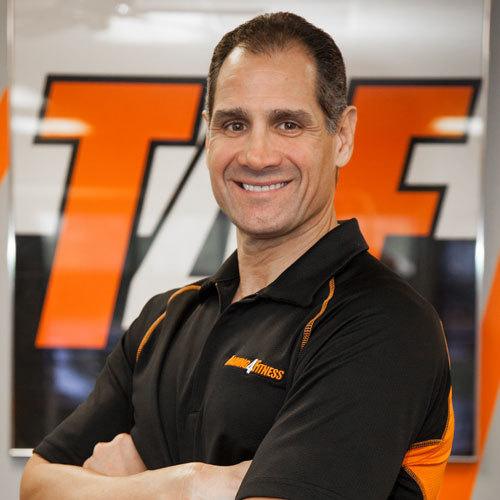 Joe Altamura is the President and owner of Training 4 Fitness. Joe has a Bachelor's of Science degree in Sports and Fitness Administration from Campbell University and has his training certifications with the National Academy of Sports Medicine, The International Youth Conditioning Association and the Functional Aging Institute and is a Functional Aging Specialist. Joe has participated in competitive athletics since he was six years old, excelling in the sport of wrestling. His participation led to his interest in fitness as an occupational pursuit. Joe is also an avid cyclist and participates in various training rides throughout the year.
Joe also attends numerous continuing education programs designed to enhance his clients' instruction and improve their chances for success. Training 4 Fitness has supported numerous causes in the community including Clothes To Kids, The Safety Harbor Youth Basketball League and the Kids Make A Wish Foundation. Joe is a Florida native and was born and raised in the Tampa Bay area where he graduated from Countryside High School and married his high school sweetheart.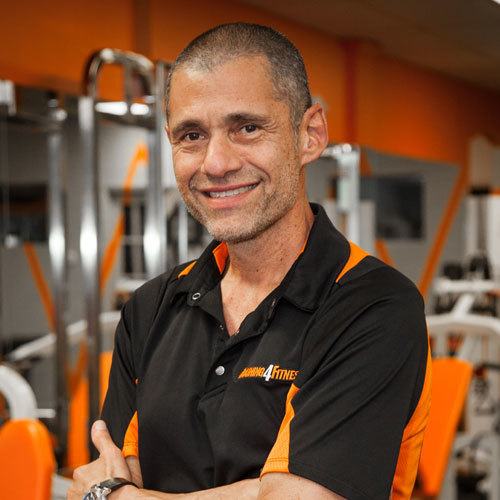 Jeff Drucker moved to Florida from New York in 1978 with his family. He attended Countryside high school where he pursued his passion for baseball. His enthusiasm for sports led him to studying Health and Wellness at USF where he graduated with a Bachelor of Science Degree and later became a certified trainer with the National Academy of Sports medicine and The Functional Aging Institute as a Functional Aging Specialist. In 1992 Jeff started his personal training career at Training 4 Fitness in Clearwater and in 2000 became a partner in the business.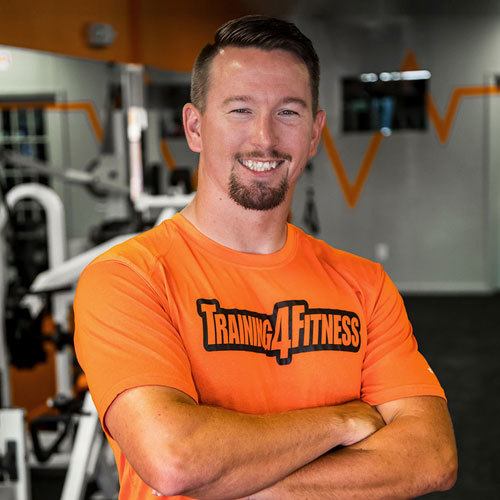 Mitchel Ronacher offers private One-on-One, Small Group and Sport-Specific training. With 5 years of personal training and sports training experience, Mitchel specializes in weight loss, post-injury rehabilitation , strength training, increasing muscle mass and overall lifestyle fitness improvement. If you have aspirations to better your health, increase your fitness or grow your athleticism, Mitchel can help you accomplish your goals and uncover your full potential.
Locally born and raised in Safety Harbor, Florida, Mitchel played football among other sports throughout high school and participated in collegiate competition. With years of experience in developing proper form and technique, any false movement or incorrect posture is immediately fixed with safe, effective, and progressive modification. Through his education, Mitchel became an ACE certified personal trainer, strength and conditioning coach, Functional Aging Specialist and acquiring a BA in Professional Communications. Mitchel enjoys playing football, following all competitive sports and coaching varsity football at Countryside High School.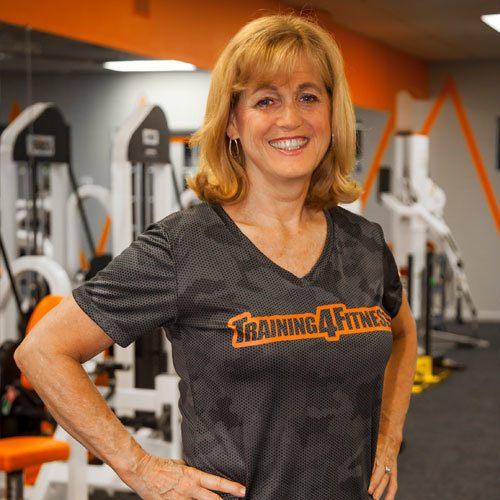 Barb Owens, M.S. graduated from George Williams College with a Master of Science degree in Exercise Physiology with a specialization in Preventative and Rehabilitative Cardiovascular Health. She holds a Bachelor of Science degree from the University of Illinois from the College of Applied Health Studies, with a minor in Physical Education. Barb is a STOTT PILATES® Certified Instructor in Matwork, Reformer, Cadillac, Chair & Barrels.
Barb has over 25 years of experience in the health and fitness industry, having worked as an Exercise Physiologist in wellness settings as well as in cardiac and pulmonary rehabilitation. Barb is passionate about Pilates, and prides herself in offering her clients a safe, effective, and encouraging workout. Barb's own passion for Pilates began ten years ago. After years of running and being active in a variety of sports, Barb could no longer compete in the sports she loved due to over-use injuries. Barb was introduced to Pilates, and quickly began to feel her body change. She felt stronger from the inside out. She became aware of her muscular imbalances and postural faults.
Through her Pilates practice, her body began to change. These amazing results led her on the path to learn more, and she began her Pilates instructor training in 2007. Barb firmly believes that exercising and improvement of one's physical condition can be done at any age and fitness level.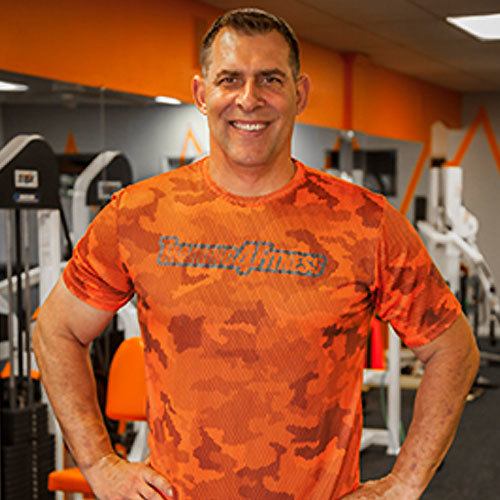 In 1991 Tim graduated with a B.S. in Education and Recreation Management from Southern Illinois University. In the spring of 2014, he earned his NASM – CPT. Currently, Tim is the Athletic and Wellness Supervisor for the City of Safety Harbor and a Personal Trainer.
Throughout Tim's 25 year career as a coach and athletic supervisor, he has had a strong passion to pass on his love for sports and fitness with the long list of benefits that both can offer to people. Tim's strength is motivating people to push their limits. Through experience, passion, motivation, and hard work, Tim will help clients maximize their potential.
NASM – CPTI
Are you ready to build a leaner, stronger, and healthier body today?
Schedule your free consultation today, and our team will help you to create a plan for your success. We will use this opportunity to learn more about you so that we can create a program to match your specific needs.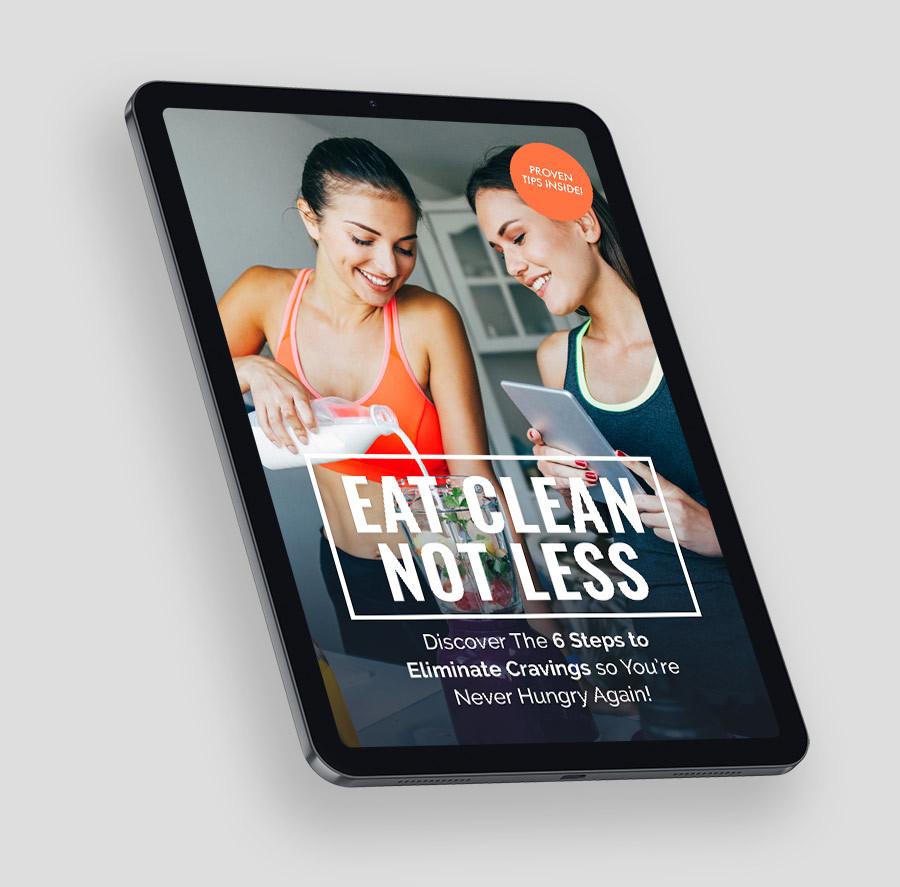 Download Your Free Guide
Eat Clean Not Less - Eat Your Way to Health with Six Meals a Day
Looking for the perfect diet guide to kick start your fitness journey? Download our free guide today, your body will love you for it!
Download Free Guide